How 695 rewards volunteers
The Local appreciates when members volunteer to sacrifice their time and understands some members live paycheck-to-paycheck.  Estimated advances on expenses are available when volunteers anticipate travel. "Usual and customary" expense vouchers (travel-related meals, lodging, parking and mileage) are due within 30 days to 695's Treasurer. AFSCME Local 695 issues checks requiring two signatures and avoids handling cash or credit cards.

Members in elected office, claiming lost time or serving in positions that pay allowances must file tax form W-4 at MemberLink. In 695's voucher lower area, LUP (Local Union Payroll) info goes to Council 5, then direct deposits go into member bank accounts. C5 LUP payroll direct deposits for serving 695 can go into a different bank account than used for State of MN employee payroll. On the flip side of 695 expense vouchers are the current common expense amounts, such as lost time and meals, plus where to go for further detail.
Everyone has limited availability and resources and vary widely in their priorities, interests and family obligations. Some 695 members enjoy R&R at annual 695-sponsored dinners and Labor Day picnics. Only so many do anything "union" beyond that, although opportunities for volunteer service abound. Faith values encourage volunteering for good or charitable works. A sense of connectedness through "giving back" to others follows once understanding where good fortune come from: the community. Anyone can be a community volunteer.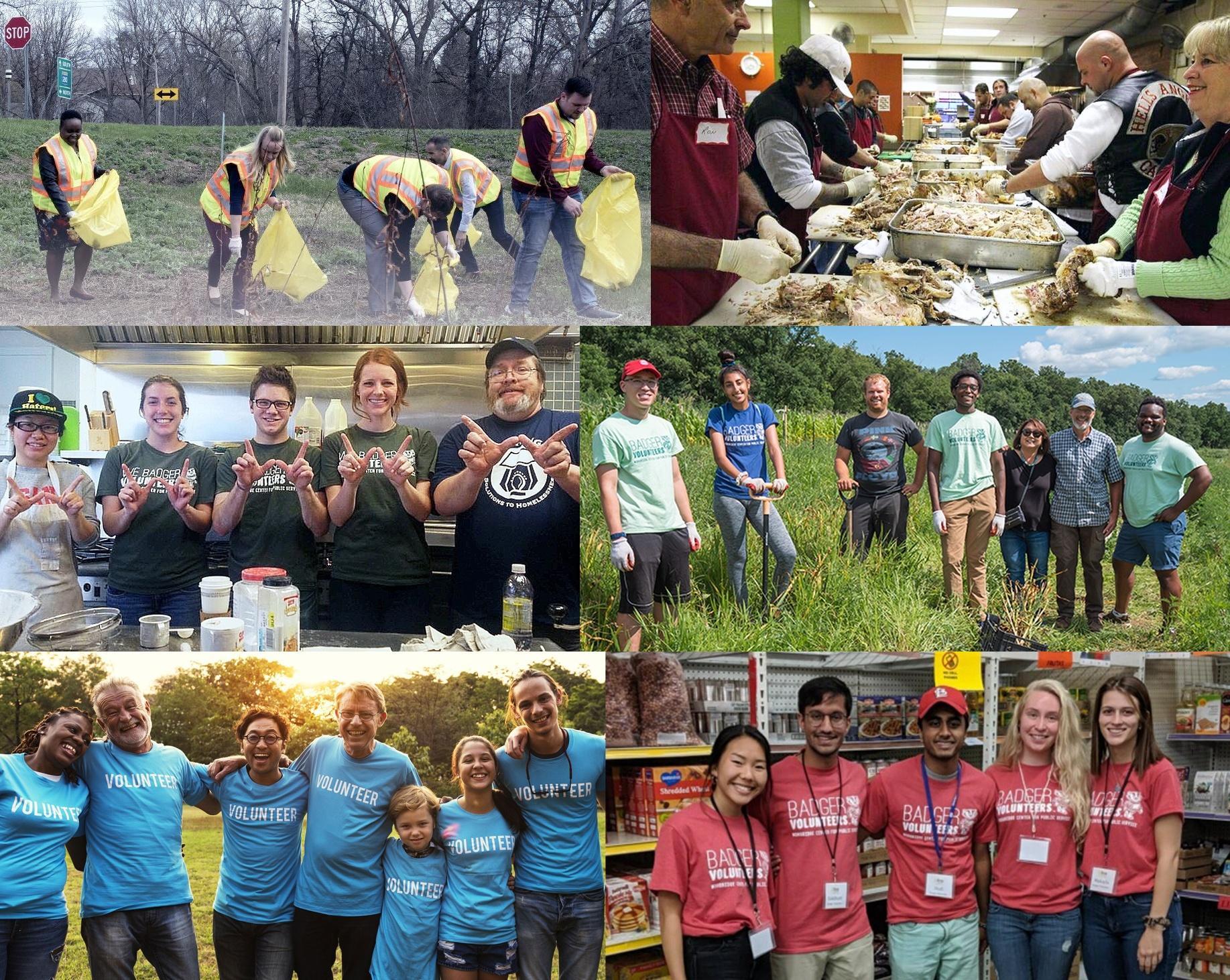 In fact, union members willing to rally for shared economic interests of working families likely already have had experience participating in a non-profit charity network. Labor unions are IRS code 501(c)(5)s tax exempt, while nonprofits formed for religious, charitable, scientific, literary, or educational purposes are 501(c)(3).
    IRS non-profit metaverse

Union volunteers are just as giving and sacrificing as community volunteers in church or commercially sponsored programs as it turns out they are often the same people.  The benefits of doing for others has been studied over half a century. We might recoil from doing anything outside our own regular orbit, haven't the time or it is not worth it, yet when others do so, they often cast a longer shadow, look a bit taller sitting in the saddle.  
    Hollander 1958 Idiosyncrasy Can Raise Status
    Grant 2013 Givers and Takers (Catholic Business Studies)

Red Cross disaster, forest fire emergency responses are unpaid gigs, but AmeriCorps and Lutheran Social Service have paid volunteers. In 2017, only one state had more volunteer or on-call fire fighters and EMT than Minnesota.  Local 695 is developing a schedule for unpaid 695 members to wear T-shirts printed with "Local 695" to be visible while working with charity food banks or other worthy and recognized social sector efforts.
MnDOT recognizes improvements in public engagement can be achieved with more community outreach. Some statewide examples where MnDOT supports volunteers 'hitting the road' are Adopt-a-Highway and Community Landcaping groups, but volunteering as a driver in areas that lack affordable transit for non-emergency medical appointments, shopping, errands, education or recreation does raise serious concerns.
    2017 MCOTA study on volunteer driver programs
    MN law vague on volunteer driver insurance requirements

There are not enough drivers for medical appointments even though demand is rising because volunteers have tended to be older, therefore riskier to insure and also less self-sustainable in the face of low reimbursement rates. In Minnesota, volunteer driver income tax reporting gets complicated because any reimbursement amounts greater than the standard charity rate become taxable, and the IRS-allowed 14 cents per mile does not cover total vehicle costs.
    MN taxable income subtraction for volunteer driving reimbursement

The IRS allows labor unions to recompense travel-related expenses and in some cases "lost time" when members volunteer to perform work substantially related to a core labor union mission, such as lobbying and negotiating for better employee wages and benefits. The difference is, in claiming mileage for union volunteering, business or travel to attend meetings, the IRS allows labor unions the standard 62.5 cent rate, 446% more than volunteer drivers.

According to Council 5's 501(c)(5)s tax exempt filing for 2019, "AFSCME Council 5 is a union of 36,000 members who advocate for excellence in services for the public, dignity in the workplace, and opportunity and prosperity for all working families."
Participation in labor-management committees allows access to unfiltered information about the workplace, provided there is time left after endless argumentation over what items can be allowed on the agenda.  The State contract suggest employee parking arrangements as a typical, valid issue, but if both parties equally, bilaterally agree in advance about something's relevance - why would an open and formal meeting, with minutes taken, be necessary for like minds? 

A second paycheck can result by running for Local office or by serving as delegates, guests or alternates to perform constitutional or contractual roles at Local, Council and International functions, events, meetings, conventions, plenaries, committees, and labor affiliations. COVID re-defined the way members attend these events. 
Biennial AFSCME Statewide Agreement negotiations assemblies

 


Council 5 Spring/Fall conventions (Sept. 29 – Oct. 1)

 


Policy Committees (both

entire

state and more granular by department or agency)

 


|District Safety and Equipment Committees

 


District and Statewide Labor/Management Meetings

Affiliate meetings (AFL/CIO-MN, Duluth Central Labor Body)

 


National/International 

events
At election-time, volunteers who do
Get Out the Vote
call-banking, door-
knocking
and leafleting try to remind what gives citizens their power, hopefully keeping things friendly, peaceable and safe at the polls. Voters not voting hands over democracy to contagious fears and lies, robs future hopes and dreams and separates citizens from exercizing yet another basic right, this one intended to give franchise for the most basic, direct voice in government.  There are always monetary takings, somewhere, after rights undergo erosive reduction or interference.
Not all elections are friendly, even within labor's own separate doings and circles of trust. What are labor's interests, the interests of working people, and how best to protect them?
COVID increased the
portion
of workers experiencing economic stress and surviving on
assistance,
and the global pandemic unleashed uncertainty, more than a few see fearful doubts clouding their futures.


With pandemic-related workforce shrinkage, more private sector jobs today offer sign-on
bonuses or expanded health
insurance benefits, such as providing assisted reproduction

 

treatments in addition to 

basic fertility testing
. Beginning 2023, HealthPartners in the Minnesota Advantage Health Plan will start covering two assisted reproduction treatment cycles, up to $30,000. England is testing a new 4-day work week – at full pay
.  Of course, employers expect 5 days of work will get done in 4 days.  
In AFSCME's entire 611-page State MnDOT contract, the word "pension" appears only once. If
State worker pensions are not negotiated in contract, where do they come from?